2019 Acura MDX vs Lexus RX 350

If the luxury experience matters to you, then you deserve a vehicle that matches your lifestyle and desires. Turning attention towards the midsize SUV category, two of the top available options are the 2019 Acura MDX and 2019 Lexus RX 350.
Compare the Acura MDX vs. Lexus RX 350, and it's easy to see that these two vehicles are quite similar. However, there are some key features and amenities which make them quite different. Speedcraft Acura is here to help Warwick, Providence, and Coventry drivers decide which car is the right fit.
Acura MDX vs Lexus RX 350 Performance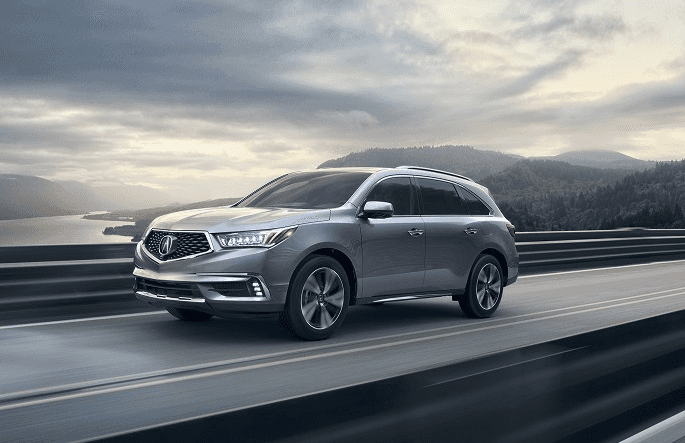 To get the most power out of your next vehicle, it's important to compare the engines so you know what they're capable of. Let's start with the 2019 Acura MDX. Standard in this SUV is a 3.5L V6 engine, which makes 290 horsepower. It's mated to a 9-speed automatic transmission, which features paddle shifters, giving you control over shifts.
The Lexus RX 350 is somewhat similar. It also carries a 3.5L V6 engine, with precise engine performance. This engine makes a bit over 290 horsepower, which is comparable to the Acura MDX.
With the Acura MDX Sport hybrid with all-wheel drive functionality, you'll enjoy a more powerful engine. This 3-motor system delivers 321 horsepower, which is more than you'll ever be able to squeeze out of the 2019 Lexus RX 350. Want the most power? Turn to the Acura MDX.
Learn More in the 2019 Acura MDX Review!
Gain the Space You Need
When you're looking at a midsize SUV, you might be looking at the engine, sure. However, what matters most is space. You'll have plenty of it no matter the car you end up choosing. However, there is one that will be able to offer more space than the other.
The 60/40 split 2nd-row and 50/50 split 3rd-row seatbacks in the 2019 MDX offer you the flexibility you're looking for. Behind the first row of seating, MDX drivers will have 68.4 cubic feet of cargo space to play around with. Plus, the loading floor folds flat, which makes using that cargo space a breeze.
The Lexus RX 350 has just 56.3 cubic feet of cargo space when the rear seats are folded. The back seats also don't fold completely flat, which makes load-in uneven and thus, unpredictable. Want predictability? Want more space? In that case, you want the Acura MDX.
Acura vs Lexus Technology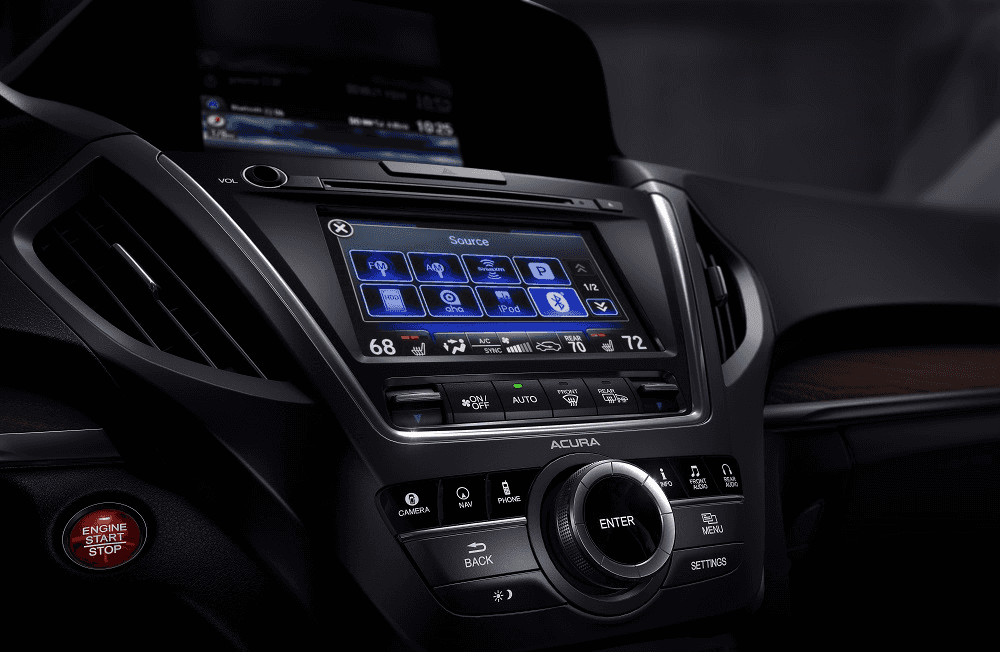 The 2019 Acura MDX carries with it impressive technology features, including Apple CarPlay™ and Android Auto™. With this technology, you'll be able to connect a compatible smartphone to the touchscreen and see your favorite apps and features populate right on the screen. With a few quick taps, pick a new song, choose your destination, or respond to a text message. The Lexus RX 350 does not have this capability.
A moonroof is also a standard feature you'll find on the Acura MDX. Let a little bit of light and fresh air into the cabin area whenever you like. There is no standard moonroof found in the Lexus RX 350.
2019 Acura MDX vs Lexus RX 350: The Verdict
Now that you've compared the 2019 Acura MDX vs. Lexus RX 350, you've had a chance to see what makes each of these vehicles unique in their own ways. With its powerful performance, space, and tech features, the Acura MDX excels in many categories, making it a great choice for Warwick, Providence, and Coventry drivers.
Visit us here at Speedcraft Acura for an MDX test drive to experience this luxury vehicle up close.